1870's Theme Layout

Dr. Tinker was contracted to produce an 1870's theme Layout and the work is now complete.

Stu Gralnik is responsible for the exquisite buildings and greenery. Others helping were
Bob Valentyne - Track Work - and Ralph Drews for under structure and sub railings.
Transport will be provided by Brian Giannetti. The Layout was over 2 years in the making.

Contact Dr. Tinker for questions: dave@drtinkertrains.com
A normal day in town...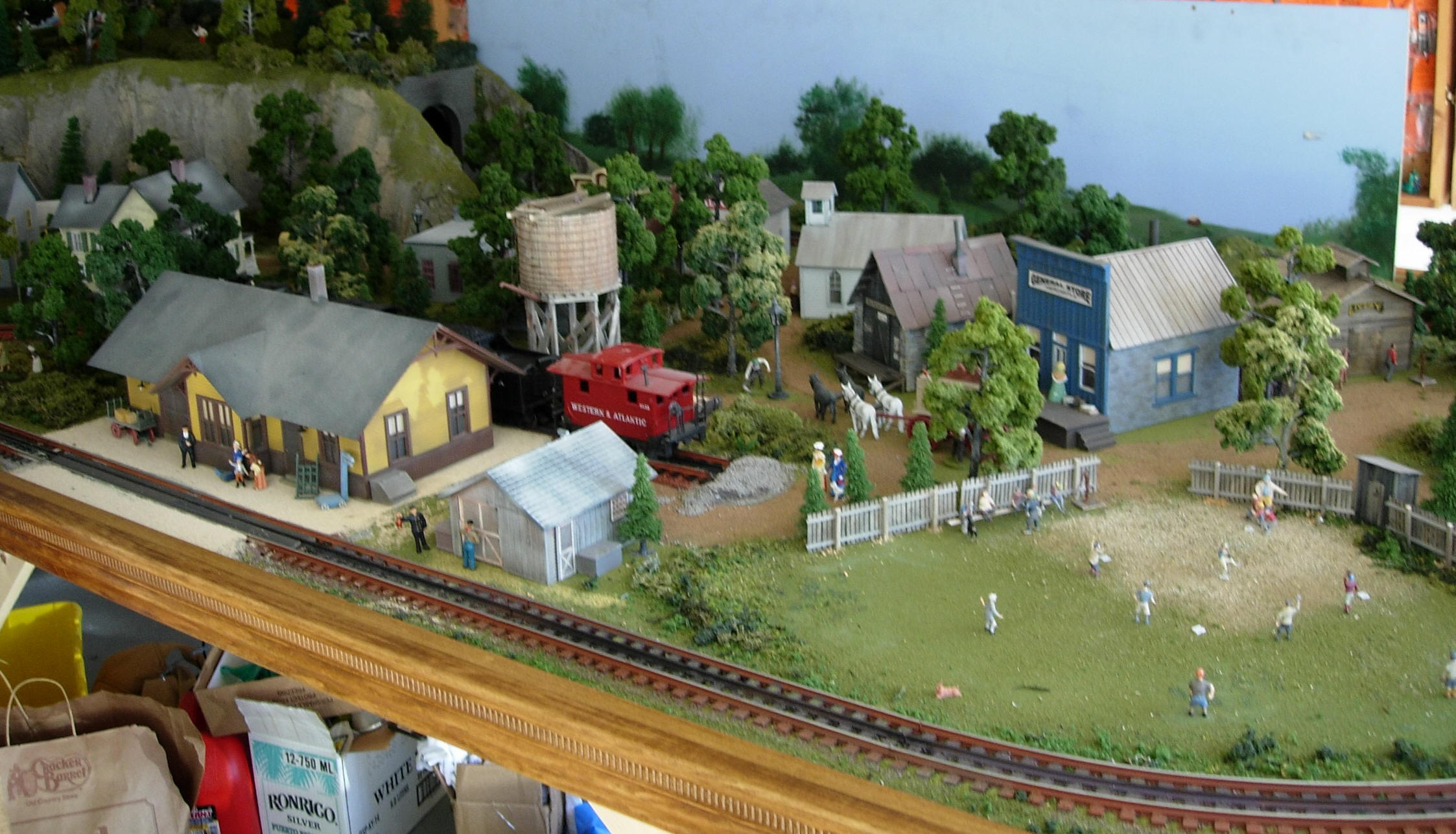 Morning passenger service pulls into the station.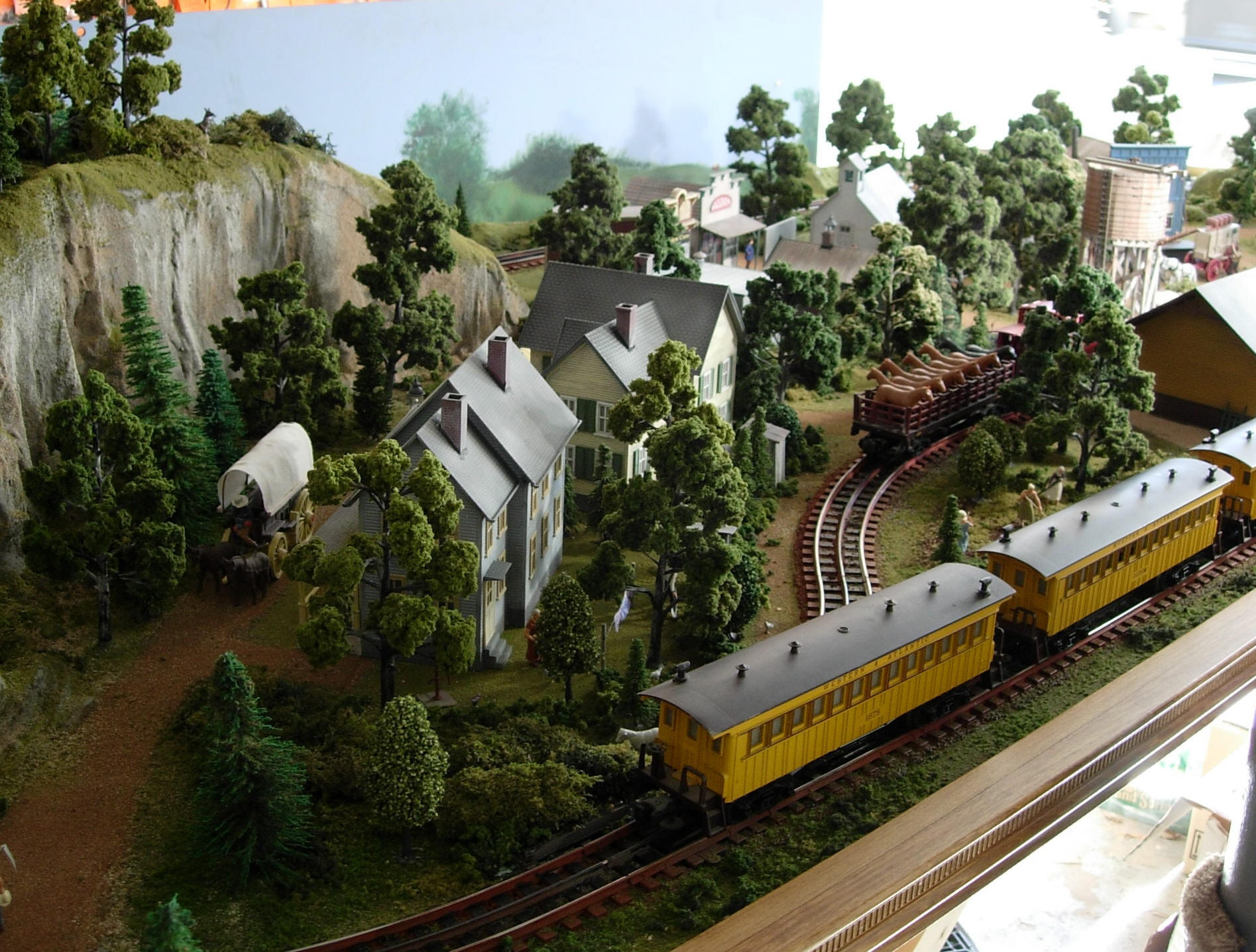 Pickup baseball was a popular sport, even in the 1870's.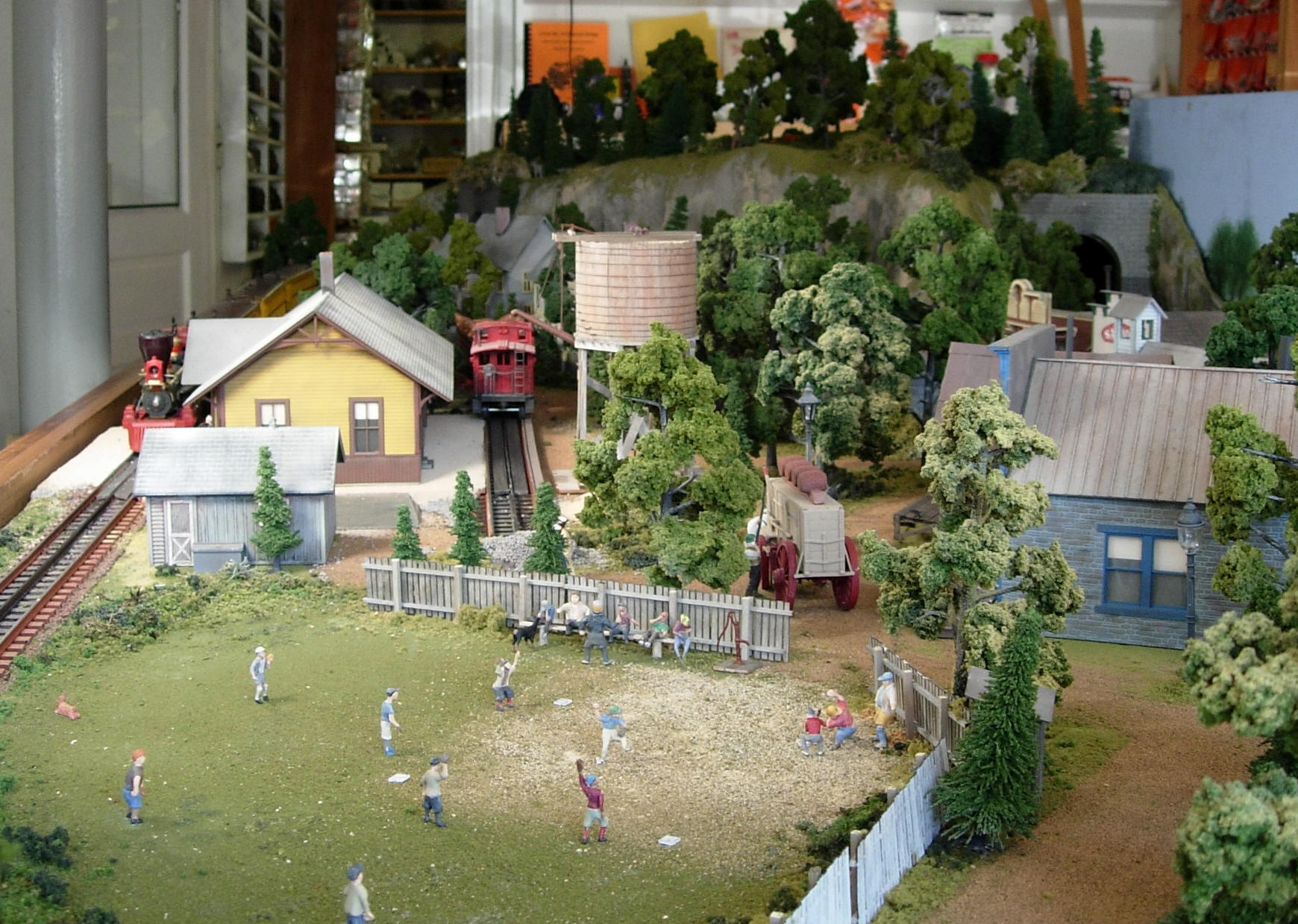 The Mainline, as it looked before the train station and houses were built.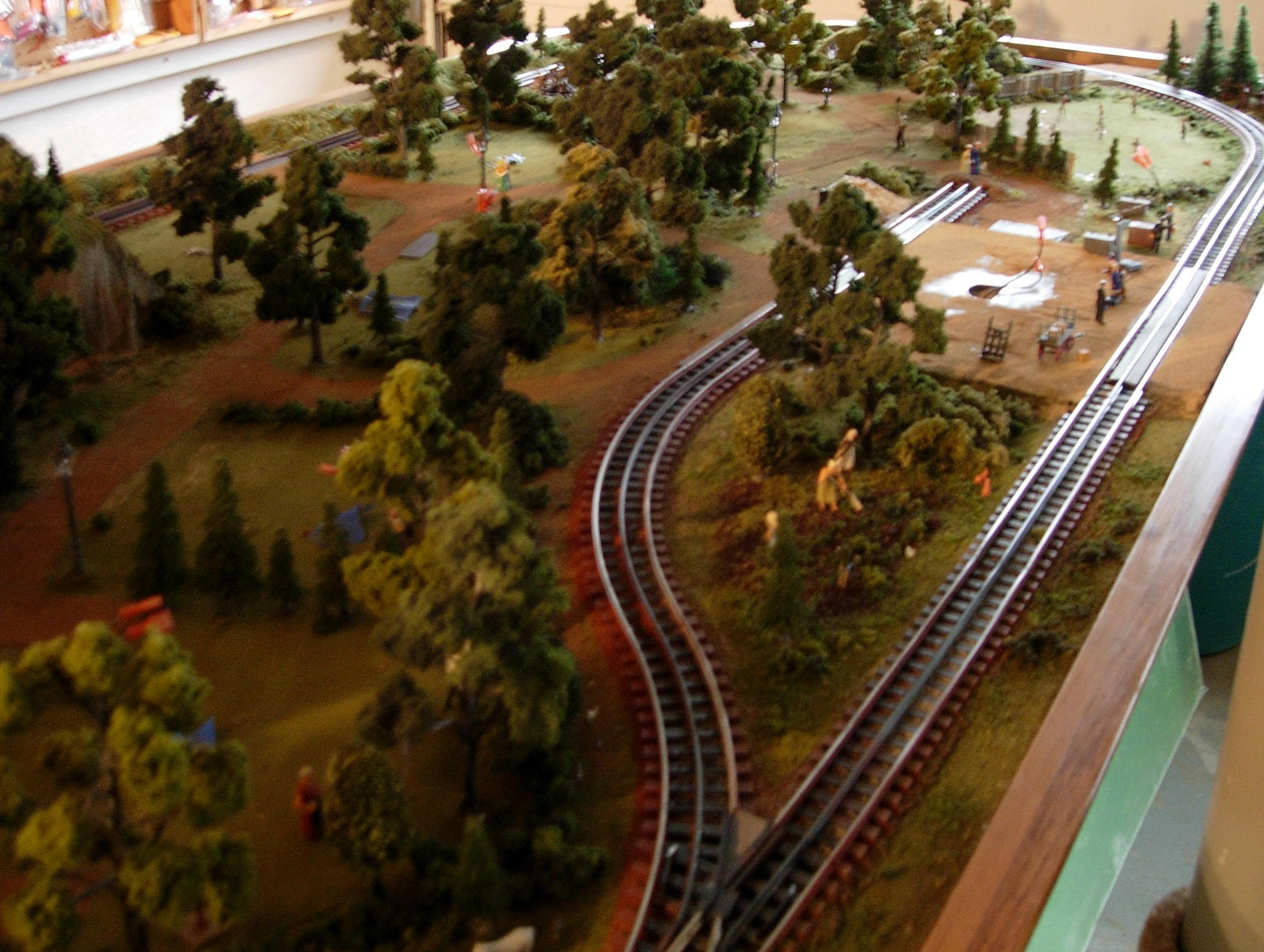 Views after foliage was added...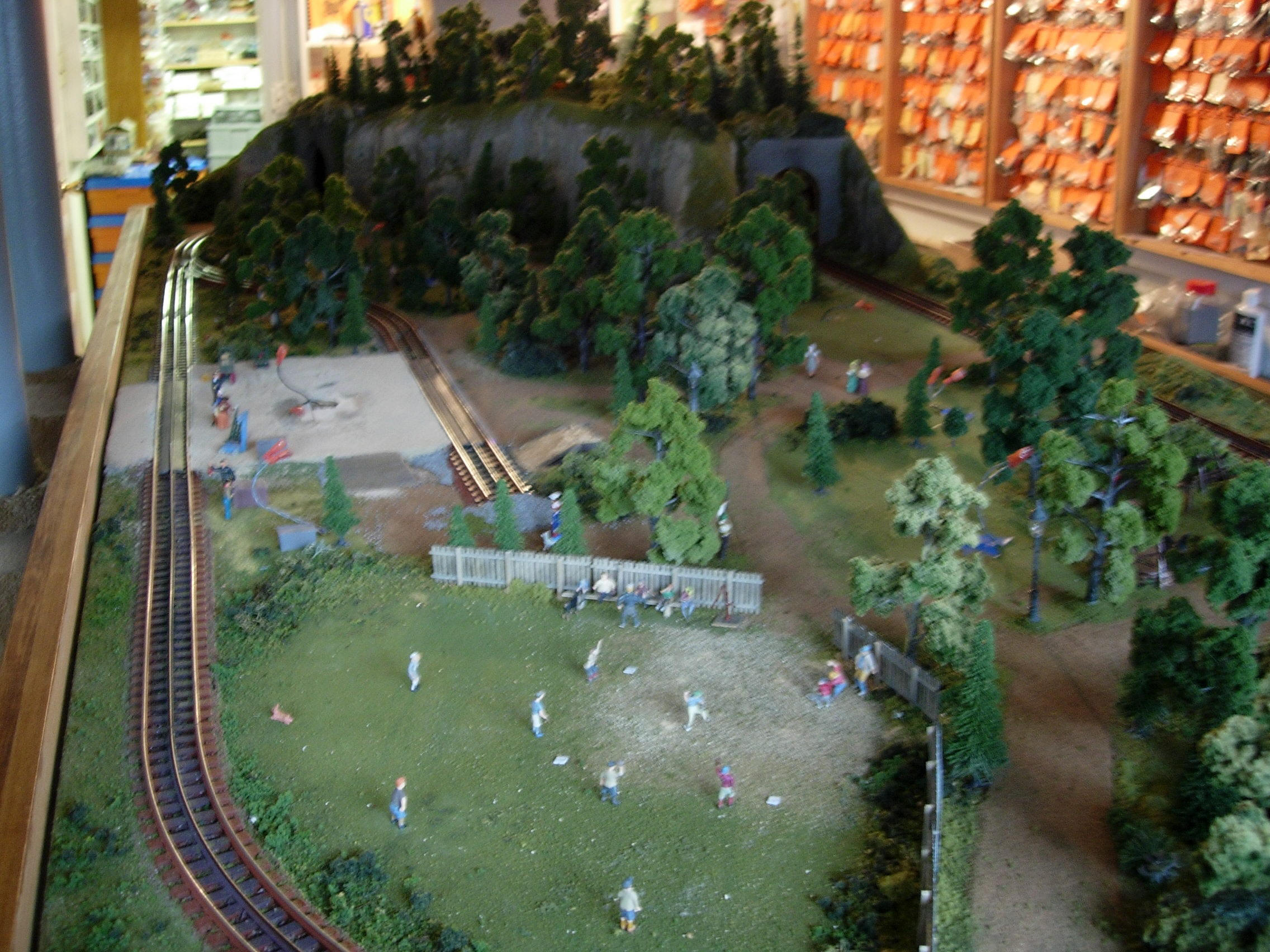 Ball field next to watering and station area. Water tower is one of Stuart's remarkable efforts. The station is a modified Lionel kit.
View down the road at the foot of the mountain, before buildings were added. Note the waterfall at the left which was later eliminated due to the difficulty of making it look convincing.
Initial shape of mountain was formed by draping paper towels soaked in Hydrocal over wood and screen forms.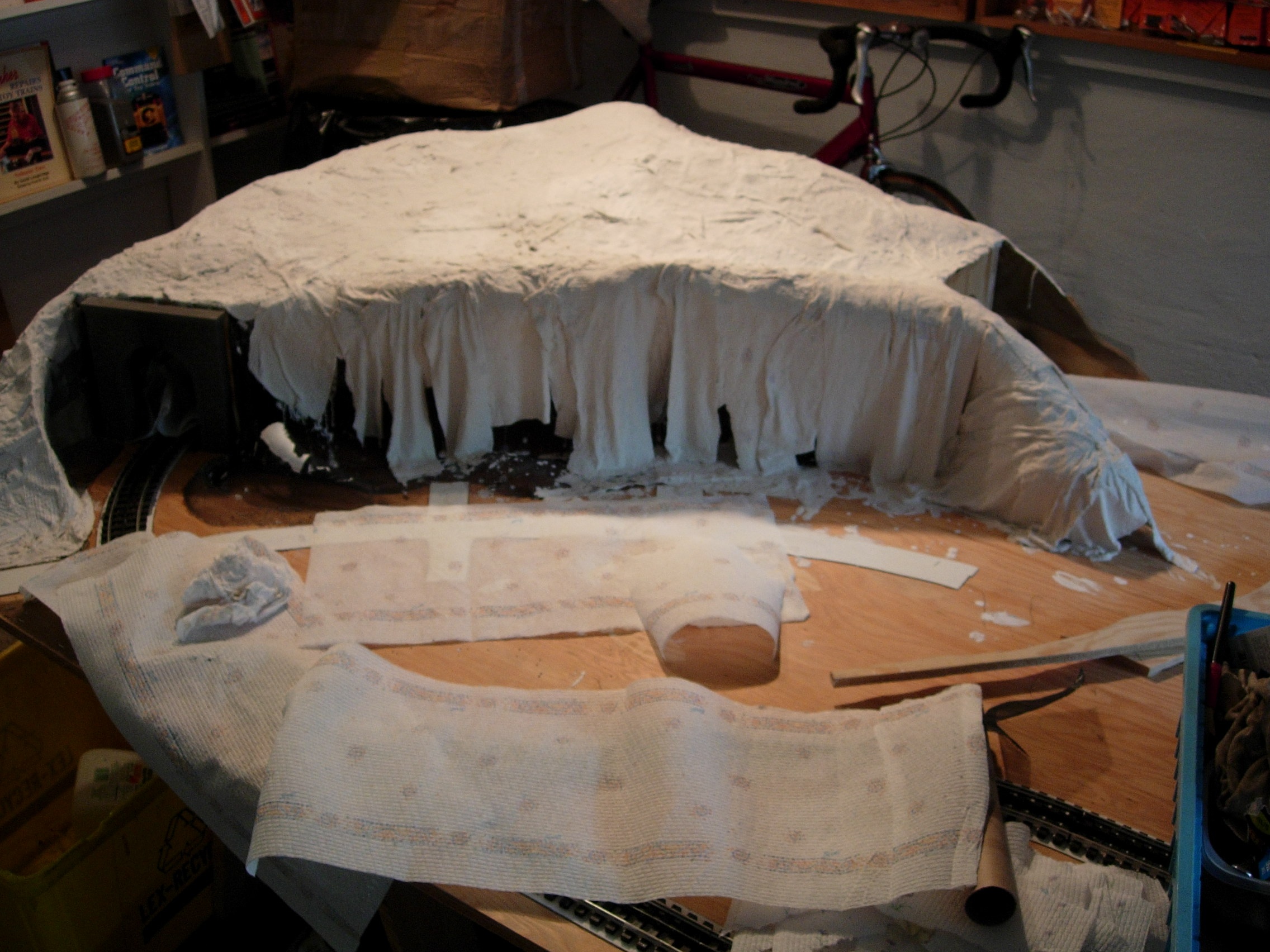 Showing construction of mountain/tunnel...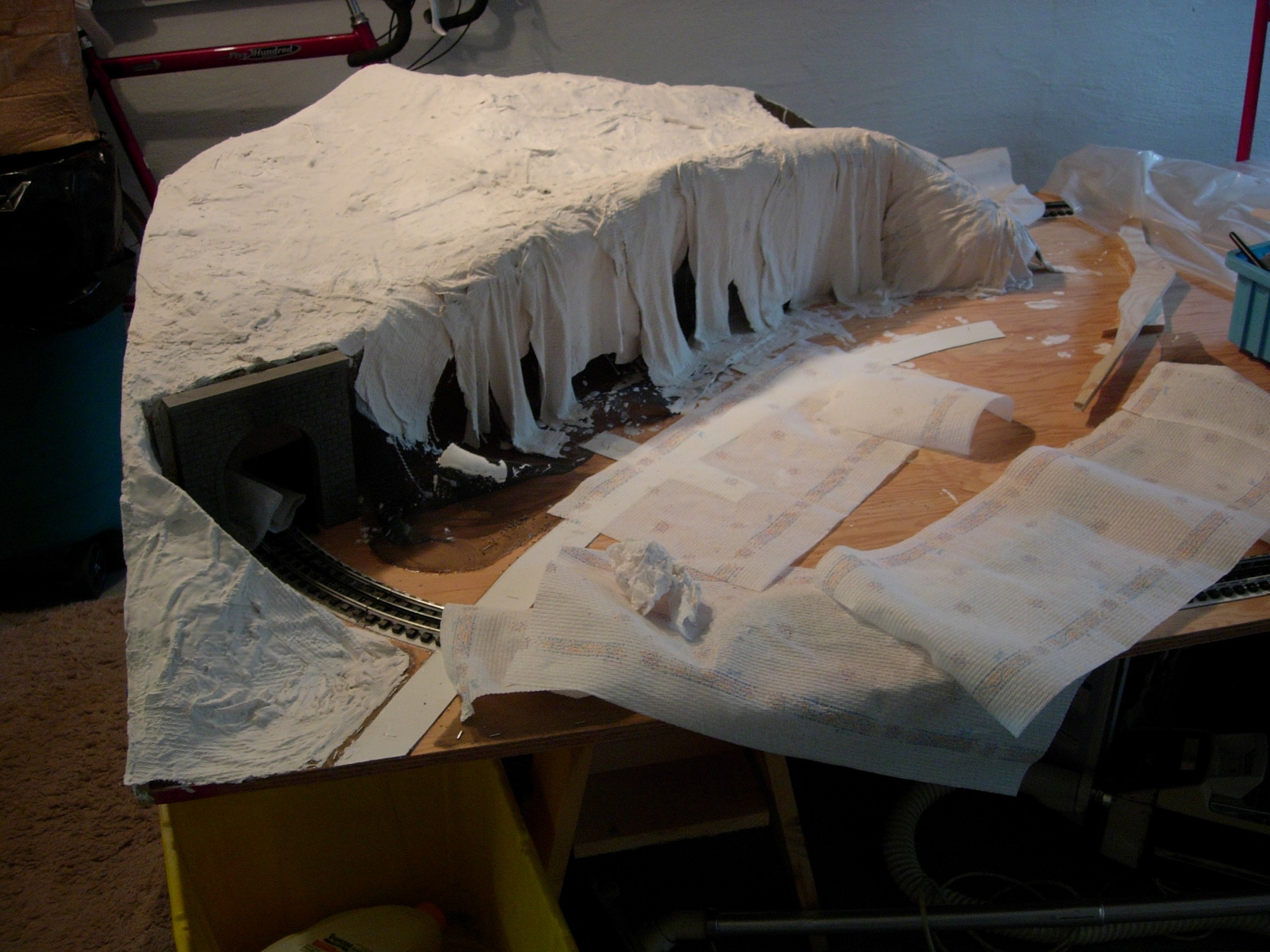 Tunnel after first coat of latex paint.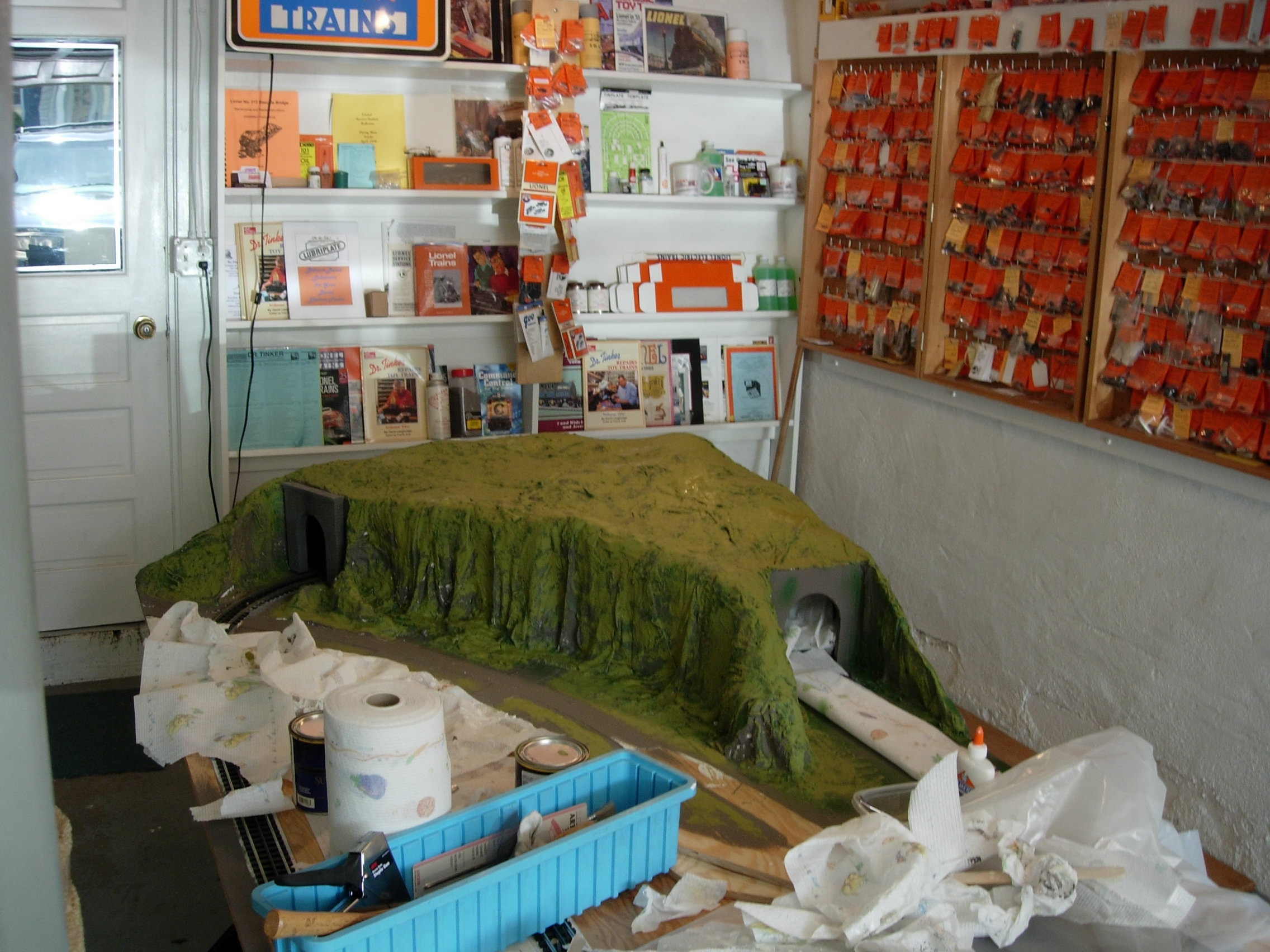 Tunnel before foliage was added.
Contact Dr. Tinker for questions: dave@drtinkertrains.com